I've always had this weird obsession with...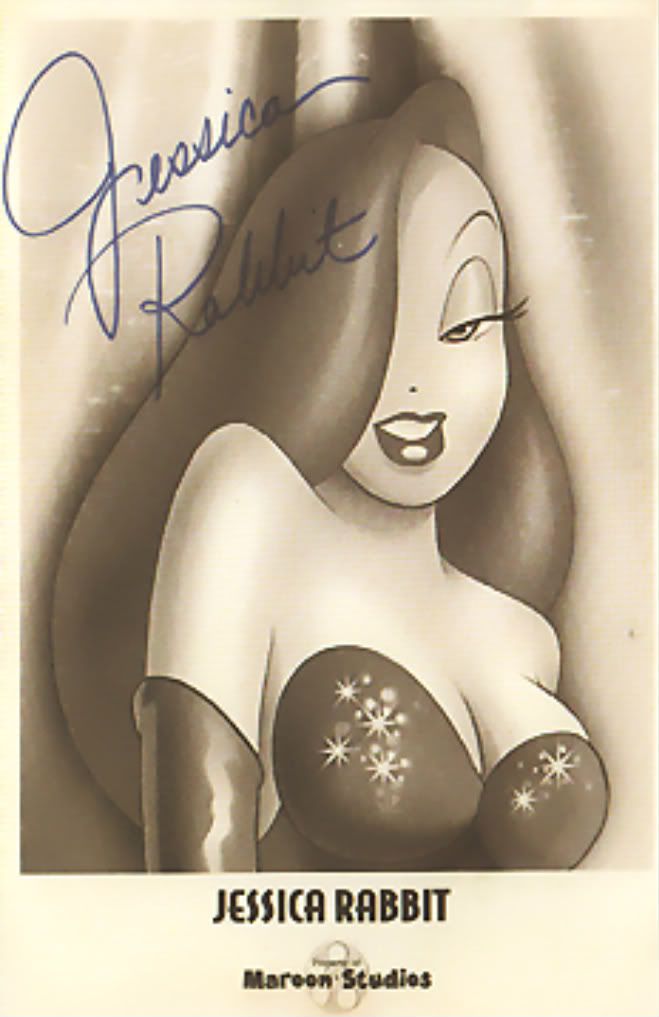 Yes. Jessica bad ass Rabbit. Ever since I was little and I first saw Who Framed Roger Rabbitt, I fell in love. She's gorgeous and would make any man (or woman) cream on themselves at sight. If there's any character I would want to be, she's definitely top 5.
My favorite scene from the movie...
"I'm not bad, I'm just drawn that way."
And look at what we got here. Guess who's Jessica Rabbit...
Heidi Klum :)